Premises
HTC´s five buldings has been named by explorers: Nina, Pinta and Santa Maria by Columbus, Vega by Nordenskiöld and Kon-Tiki by Heyerdahl. Buildings were built 2001–2002.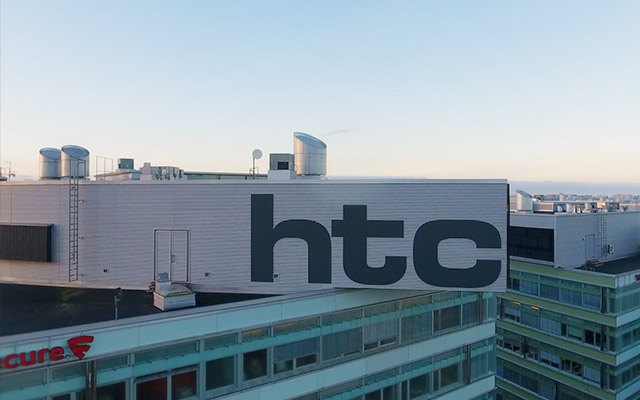 HTC VEGA
Vega was built in 1872 as a fishing boat, and it was Adolf Erik Nordenskiöld's boat as he sailed around the North-East Passage as the first person in the world. The 6500-km-long expedition took almost two years as the boat got stuck in ice outside northeast Siberia. After the expedition, the boat was sold back to the fishing company. Vega has been reported as having sunk on the northwest coast of Greenland in 1903.

HTC Vega is a property owned by Keva. HTC Vega was the first of HTC Helsinki's buildings once it was built.

The only tenant at HTC Vega is F-Secure with its head offices located at Vega.
HTC SANTA MARIA
HTC Santa Maria has been named after Cristopher Columbus' sailing ship. It was the flagship of Columbus' first expedition. The unsuccessful boat was shipwrecked in Haiti in 1492. The Haiti National Museum has an anchor that is claimed to have been onboard the Santa Maria boat.

HTC Santa Maria has centralized lobby services where customers are served every working day from 7.45AM to 4.15PM.

HTC Santa Maria has a Sodexo restaurant called Explorer and a cafeteria.

HTC Santa Maria property is owned by Keva.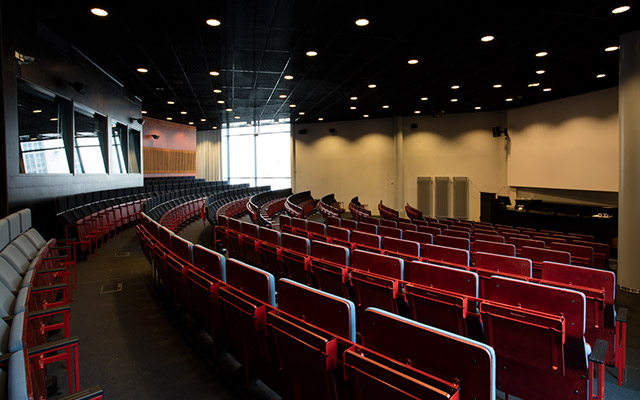 HTC PINTA
Pinta was Columbus' fastest ship on his first expedition across the Atlantic, which is why the Pinta crew was the first to see the "new world".

You can find a conference center at HTC Pinta, where you can rent versatile conference rooms. The rooms size start from a six-person conference room to a 235-seat auditorium. In addition, Pinta has a lobby area where you can arrange coffee breaks during the events.

HTC Pinta is owned by Antilooppi.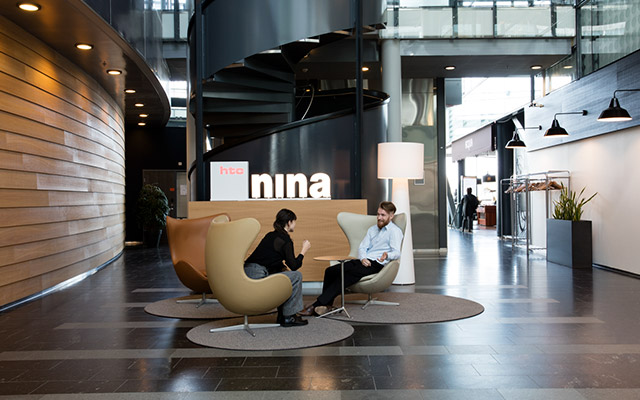 HTC NINA
Nina was the smallest ship on Columbus' first expedition. Even though the ship was the smallest one, it is believed to have been Columbus' favorite ship.

HTC Nina has another Sodexo personnel restaurant. Restaurant Acqua serves delicious lunch with a splendid sea view.

The top floor of HTC Nina has a sauna and meeting space called Pohjankiisla.

HTC Nina is half owned by Jenny and Antti Wihuri Foundation. The other half is owned by The Finnish Cultural Foundation.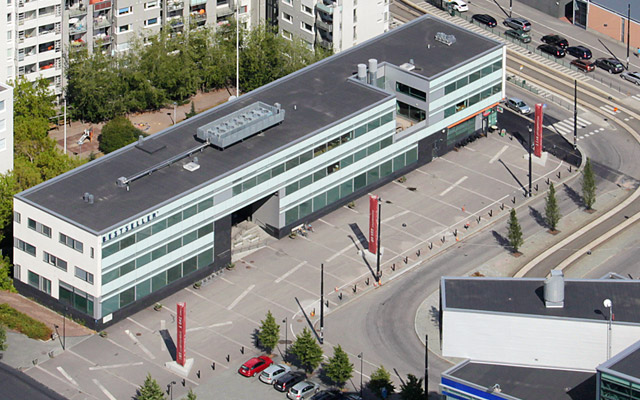 HTC KON-TIKI
Kon-Tiki was Thor Heyerdahl's ship as he sailed across the Pacific Ocean in 1947. The ship was named after the Incan god of sun Con-Tici. With his trip, Heyerdahl wanted to prove that South Americans could have populated the Polynesian islands already before Columbus' expeditions. This is why Kon-Tiki was built using only materials from the pre-Columbian era, and the ship had no other modern technology besides a radio and a watch. The original Kon-Tiki can be seen in a museum in Oslo.

HTC Kon-Tiki is situated a little further from the other HTC Helsinki buildings and its architecture also deviates from the other HTC Helsinki buildings.

The HTC Kon-Tiki property is owned by Fennia Life -owned alternative investment fund Erikoissijoitusrahasto Fennica Toimitilat I.